OnePlus 9 Pro 5g Your Best Shot

Post Date: 11/15/2021 3:09:19 PM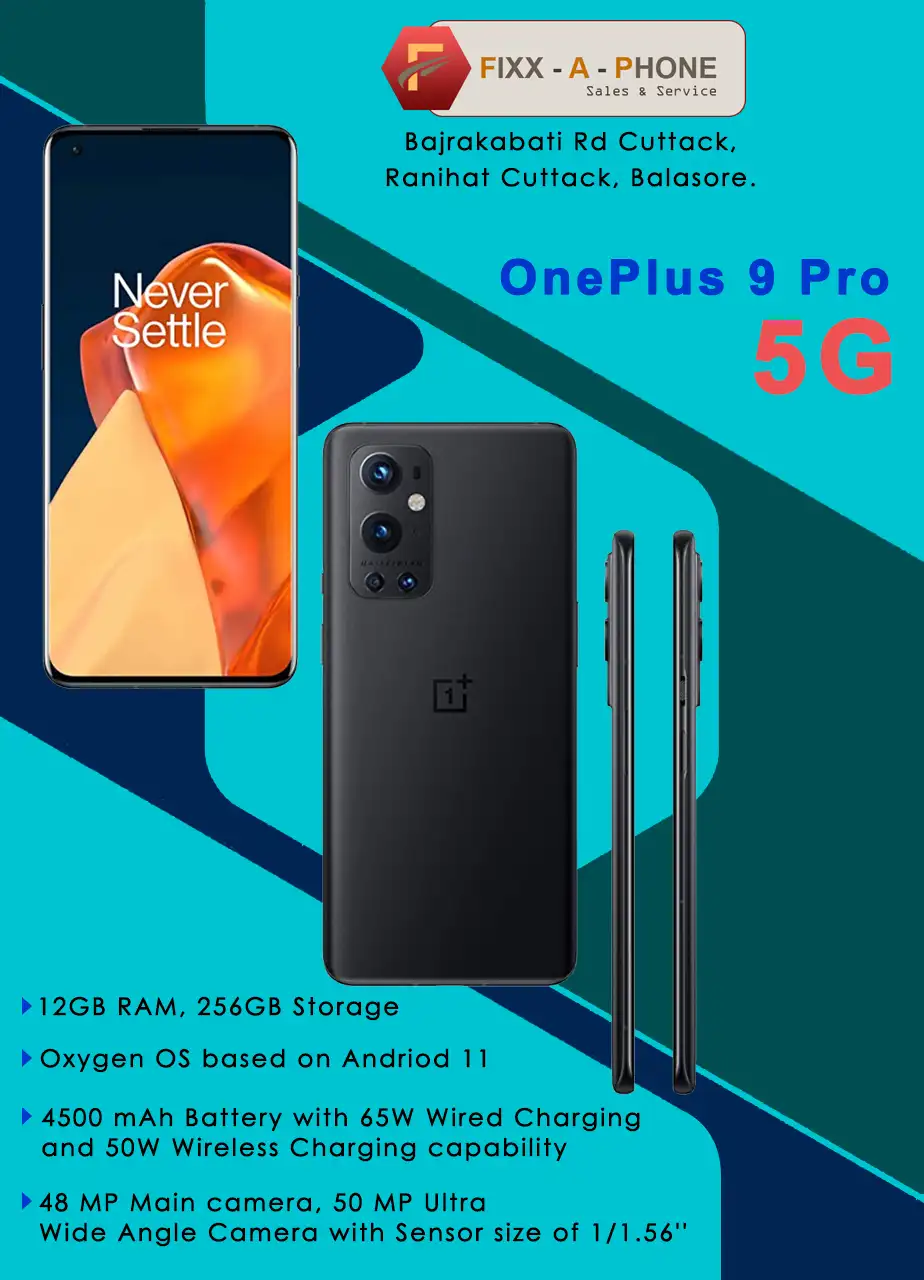 One Plus 9 Pro-5g
The Dragon Is Reborn
Phenomenal performance with a vastly superior camera, pretty much sums up the classy One Plus 9 Pro-5G. The OxygenOS 12 helps you move seamlessly between apps without any stutters.
The IMX789 sensor is 1/1.35" which allows a lot more light to enter the sensor as a result night time photography appears brighter and richer. Co-developed with Hasselblad, the exclusive Hasselblad Camera for Mobile delivers multiple breakthroughs including Natural Color Calibration. The ultra-flagship camera blends the technological excellence of OnePlus and the legacy of Hasselblad.
The 50 MP Ultra-Wide Camera offers unparalleled clarity with its pioneering Freeform Lens. Transform irreplaceable moments into memories that last a lifetime. This flagship achievement empowers every mobile photographer to dream big and aim for the moon.
Powered by a Snapdragon 888, One Plus 9 Pro 5G offers Industry-leading 5G connectivity with the fully integrated X60 5G Modem-RF system which is a 3rd generation global 5G solution, based on the world's first 5nm baseband architecture resulting in lesser Power consumption, heat and improving performance along with battery life. Designed specifically for flagship devices, LPDDR5 RAM is 1.5X faster than LPDDR4X16. LPDDR5 RAM is up to 20% more power-efficient than LPDDR4X for longer use. Other benefits include: even faster multitasking and reduced cloud game latency.
Triggers To Get The One Plus 9 Pro 5G
Hasselblad Camera for Mobile
120 Hz Fluid Display 2.0
Premium Design
Qualcomm® Snapdragon™ 888 with 5G
Now get the New Latest and Fastest One Plus 9 Pro 5G, from your nearest Fixx A Phone Store.
Fixx A Phone also deals with affordable smartphone accessories such as earphones, Bluetooth headsets, headphones, speakers, ear buds and tempered glasses.